Loans
We offer our in-depth knowledge of the markets and decades of experience in finance solutions for private, business and institutional clients.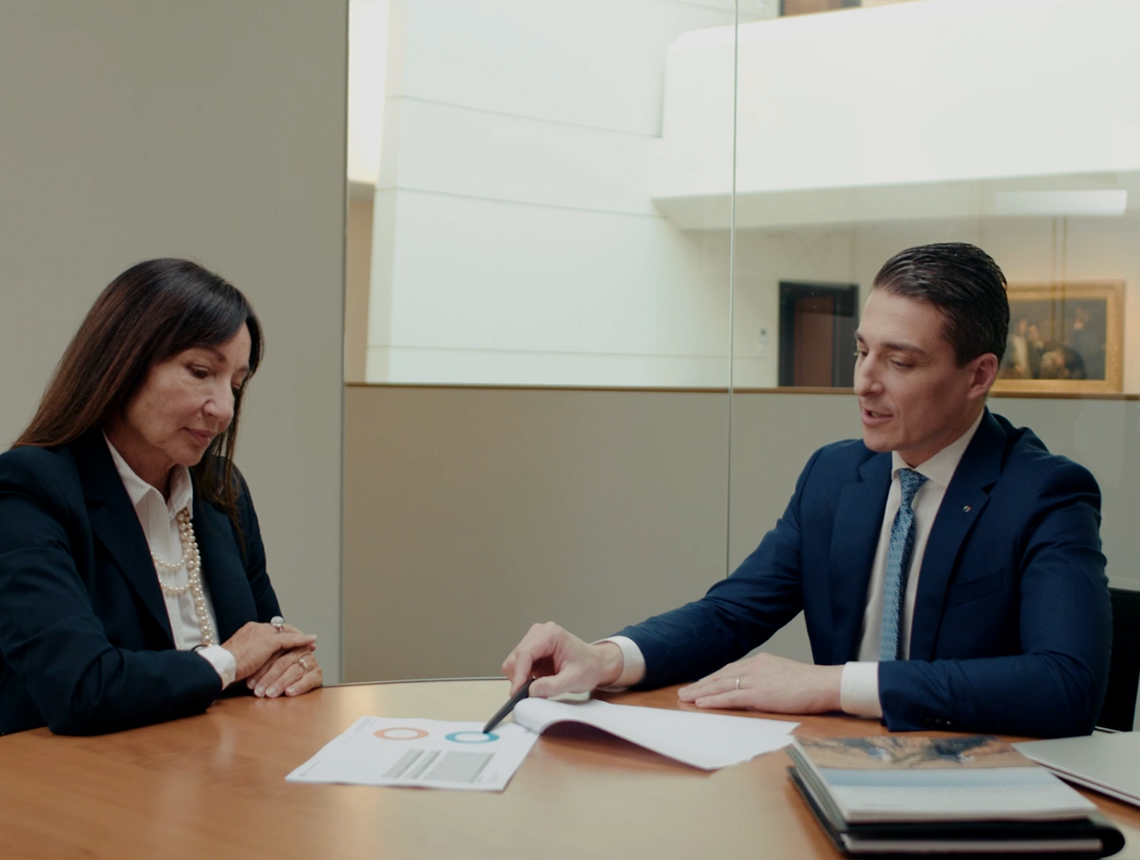 Invest with us at your side
Would you like to invest on the financial markets with the help and guidance of one of our specialists, to save you time and trouble?
Fresh momentum for your plans and projects
If your personal or business projects need some more money behind them, our decades of experience and in-depth knowledge of the markets will help us come up with a solution tailored to your requirements.
We put a high priority on the human factor: ongoing dialogue enables us to understand your needs, and to offer the optimum services for your requirements. You can rely on our lending specialists to get your future moving.
Your benefits
After a careful assessment of your requirements and the market context, we can determine which solution best suits your projects.
In-depth knowledge of the markets
Our specialists offer you a top-quality service to meet your requirements and help you reach your goals.
The website, all pages thereof and the material contained therein are not intended for natural or legal persons who, by virtue of their nationality, place of business, residence or for other reasons are subject to a legal system that prohibits or limits access thereto, consultation, availability or publication thereof, the presentation of financial services or the marketing of certain financial products. In particular, certain sections or pages relating to products and services of Cornèr Bank Ltd. are intended only for persons resident and/or domiciled in Switzerland. Access to the Cornèr Bank Ltd. website is prohibited to all persons to whom such restrictions apply. Please also read the legal notes and Privacy Notice.